The 'as a Service' model isn't new, but for the global legal industry, it's something that could truly transform the way we all access, understand and comply with the law. Here's why we believe 'Law as a Service' will become a new standard and help to propel the governance industry into something much more broadly inclusive (in terms of who it serves) and helpful to its customers and end users.
What is Law as a Service?
First let's define what Law as a Service is. Law as a Service is based on a business model that provides legal services securely and remotely via the cloud, for a monthly or annual subscription cost. This means the entire product and service is provided remotely via the internet, rather than on-premises - making it accessible to the customer and user, wherever they are, and at any time. This might involve automated technology and it might include virtual legal services provided by people, but the key to it is that it is made more accessible by being offered remotely and on demand.
Treating law as data
Ultimately, we believe all legal requirements and related content will be disaggregated into data, and that software applications will track this content for changes and make it cross-comparable between jurisdictions and languages. The Libryo Platform already does this today for a large part of the world and many categories of regulatory law. This enables us to provide a unique set of Law as a Service products to our customers and third-party application partners (and their customers).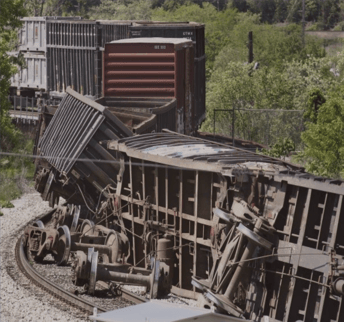 Let's break this down a bit more. When describing this regulatory complexity, we often use the analogy of train gauges. All over the world, different train lines use different size gauges. This means that you can't take a train from one country and use it on the same railway tracks in another - otherwise the train will derail. We see the same problem with law today - there are different legal systems, different languages and different formats from one jurisdiction to another. So, there's a real problem when you're a legal or compliance specialist in a global business, trying to figure out how to compare something happening in one country, to another.
Once you start to think of law as data and breaking this down into digital components to solve the problem, these challenges start to disappear.
Making the legal texts (the data) uniform and cross-comparable everywhere, means knowing your applicable law and what it requires you to do, becomes a much simpler task. Once the law becomes data, you can also start to add in other smart technologies and processes such as automation, as well as enhance and tag the existing data (by adding metadata). This enables both humans and machines to understand the text and its context, which in turn makes it a really powerful basis from which to provide consistent, high quality legal services to a global user base.
Enabling legal services to add more value
Law firms experience the complexity of law and multi-jurisdictional challenges constantly.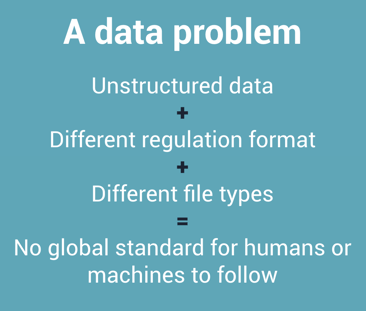 The majority of law firms currently spend a lot of time researching these legal differences, some estimates state 30-40% of a lawyer's time is spent just on conducting legal research. Let's look at the global coronavirus pandemic for instance, in the U.S. there are 50 states and within each state, are multiple levels of legislation (federal, state, district, local - as many as 10,000 distinct jurisdictions in total) being created and updated daily. Some global businesses will be operating across multiple jurisdictions within the U.S. as well as in other countries, and need to know how they can operate their business safely and compliantly from one jurisdiction to another. Law firms are setting up armies of associates to research these various legal requirements, and spending thousands of hours in manpower trying to identify and keep up with the hundreds of changing laws just pertaining to Coronavirus, let alone any other legal category.
At the same time, studies show that the item that clients are least willing to pay a law firm for on an invoice is 'legal research'.
By efficiently collating all of this data in one platform, it will enable lawyers (in-house legal counsel and law firms) to devote more time doing what they do best: analysing and interpreting the law. Lawyers will no longer need to worry about laborious legal research tasks and managing more and more spreadsheets. Imagine the time and cost savings! This year one U.S. survey found that 75% of respondents reported spending 20 hours or more, per week, on non-client facing billable work such as legal research, court filings and administrative/managerial work. This equates to over 1,000 hours every year, that could be saved for every legal professional by using legaltech and law as data. That's 25 full working days that could be used to provide advice and value to their clients - hundreds of additional value-adding hours per lawyer, per year.
Experts say 23% of lawyers' work can be automated, and thinking of law as data, and building foundations for Law as a Service might support this figure. But it's important to note that legal technology is not taking away the legal work; it's providing skilled lawyers with more time to focus on what they do best and add more value.
"Utilizing Libryo's technology, we are able to more effectively and efficiently identify specific laws and regulations by jurisdiction, in order to advise and counsel our clients on compliance issues."

Eric Tanenblatt, Global Chair of Public Policy and Regulation at Dentons
How does Law as a Service change the legal industry?
In a recent presentation at the LegalGeek Online Conference, Peter Flynn, CEO of Libryo described a future with 3 major components:
Transforming and treating legal texts as data, making it cross-comparable, self-describing, uniform and comprehensive. This is the 'law as data' layer. The foundation for any legal technology or service provider to build a Law as a Service upon.
On top of this, people need a purpose-built user interface: a software application (legaltech) which allows people to interact with the data, perform certain functions and query it in order to do the specific job(s) that they have to get done.
The legal services layer sits on top of all of this. The service(s) required for any given Law as a Service product can vary substantially: from providing interpretation, to compliance management consulting, to providing legal advice, to assistance with resolving legal issues once they are discovered.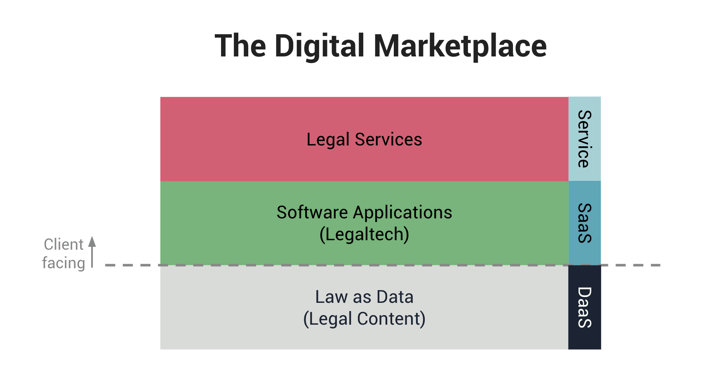 The legal world is fast moving towards a digital and global Law as a Service marketplace that is built upon a firm foundation of comprehensive legal data. Well established layers of software applications and remote services will be provided to leverage this data, and wide scale collaboration will occur between the different layers.
And thus, the future we see will be legal professionals, software applications, legal texts and content, all working in harmony to deliver the best service to customers.
Read this blog next: Why Libryo Streams have made legal registers obsolete