You might be reading this wondering what Libryo Turks is? Well, you're certainly not alone, so let's start there. We'll introduce you to a few of our collaborators as we go, and wrap up with our reasons for launching our new Libryo sub-brand: Libryo Collaborate.
What is Libryo Collaborate (formerly known as Libryo Turks)?
Libryo Turks was started by Libryo in 2017 with the goal to help solve the global legal content problem. We realised that in order to reorganise the world's regulatory mess, we'd need to tap the expertise and language capabilities of bright minds across the globe, in a way that would be sustainable for Libryo and mutually beneficial for everyone involved!
A growing global team
Fast forward to 2021 and we're a 350 strong, growing team of law students, lawyers and compliance professionals, who collaborate with Libryo to complete tasks remotely and earn flexibly through an online platform, with the purpose of helping to make the law more accessible for global companies.To date, law students, lawyers and compliance professionals have collaborated with Libryo to reorganise 12,644 laws, write 60,492 legal summaries and 4,423 regulatory updates for businesses across 80+ countries.
A learning, self-regulating platform
We set up Libryo Turks as a learning platform, where tasks could be completed after training and under supervision, with feedback along the way, so that collaborators would have all the tools needed to do their best work. There are a variety of task types available on the platform and skills can be developed across jurisdictions and languages.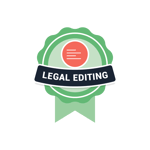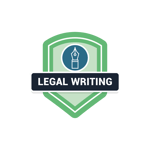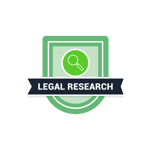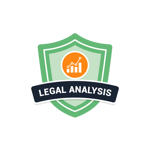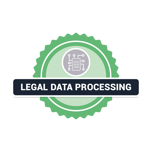 "Working with Libryo Collaborate has been an amazing experience that I'd never thought to gain as a student. The work has equipped me with transferable skills that will surely be useful for my legal career in the future. Finally, I honed the ability to understand the law from multiple jurisdictions and how they affect the business needs of various clients throughout my work as a Libryo Collaborator." Yi Kang Choo, Masters in Corporate Law, University of Cambridge
"Working with Libryo Collaborate offers the best of both worlds, where I was able to learn and appreciate different types of laws in various jurisdictions and the flexibility the programme offers that fits well into my schedule previously as a student and now, a working professional. I am proud to be part of the team that creates outstanding technological advancements to assist businesses in understanding the law and their legal obligations." Carmen Chen, Trainee Lawyer, Malaysia
Opportunities for advancement
Those who achieve top scores over time progress to editing and publishing roles, with access to a greater volume of tasks at a higher value. Editors then provide feedback to help others learn and grow.

Flexibility is key
Another key ingredient of the programme is flexibility. It's important to Libryo that collaborators can determine when they'll work, in a way that's sustainable and fits in with existing schedules and commitments. The work available on the platform fluctuates and so again, this arrangement is mutually beneficial for those involved.
"Libryo Collaborate has allowed me to work flexibly around my life. I select the work I want to complete based on my capacity and my interest in certain areas of the law. I relish the ever changing and unpredictable nature of the work and the opportunity for progression. The Libryo team is incredibly supportive and responsive, and I am comforted in the fact that they are always there to answer any queries." Megan Sumner, Postgraduate LLM LPC, Nottingham Law School
Meaningful work
In 2017, we put out the call inviting others to help Libryo make law more accessible. We believe accessible, well organised law is necessary for a just and sustainable world, so we're thrilled this resonated with so many people, who find Libryo's mission equally important.
"Libryo offers a truly unique and exciting line of legal work. I love the international aspect and the variety of laws and legal work they provide on the platform. I had the opportunity to work with legislation from Africa, Europe and the Americas. I also appreciate the environmental and operational aspects of Libryo." Carolina Souza, Lawyer, Brazil
So why the name Libryo Collaborate?
With the programme on the verge of significant growth, we challenged ourselves to consider whether the brand Libryo Turks did the very best job of communicating our offering to law students, lawyers and compliance professionals. After some deliberation, we're excited to present the new name for Libryo Turks: Libryo Collaborate.
Collaborate, according to the Cambridge Dictionary means "to work together with another person or organization for a particular purpose."
Collaborate implies teamwork and purposeful work. Collaborate is an open, and warm invitation for collaborators to help solve the global regulatory mess, simplify legal complexity and make law more accessible, all to ensure that everyone knows what to do for a just and sustainable world.
Collaborate is a true reflection of what actually happens on the platform. Work moves from person to person, along an automated workflow, each one making a contribution towards the end product.
Collaborators receive feedback from others to help them improve. Collaborators grow and learn together while working.
Collaborate with Libryo
If you're a lawyer, law student or compliance professional and would like to join the team, submit your application today! We'd love to hear from you!
The rebrand to Libryo Collaborate also marks an opening up of the programme to compliance professionals and lawyers who can now use Libryo Collaborate to better service their clients in knowing all and only the regulations applicable to them, and benefit from Libryo's global legal database.
You can learn more about Libryo Collaborate here or download our brochure.