Every business has had its own struggles in learning to live and work safely during a pandemic. Libryo has faced its own challenges over 2020, but we're also incredibly grateful to have been able to use our technology to help others during this time.
Back in March 2020, our teams got together and quickly built a free solution called the COVID-19 Regulation Tracker to help other businesses globally know their legal requirements in relation to COVID-19.
This solution supported organisations worldwide struggling to cope with the impacts of Coronavirus and ensured their work environments were safe for their employees and customers.
As the year draws to a close, so will this free service - so we'd like to take a pause to celebrate the success of the solution and the 300+ organisations it helped. Libryo tracked COVID-19 related legal requirements across 18 countries and 8 states across North America.
Law is often very slow to respond to a quickly changing society, however COVID-19 saw the very opposite, where new regulation from country to country came thick and fast. Emergency statutes which empowered local and national governments to make and publish rules quickly were rapidly invoked. Many existing occupational, health & safety (OHS) laws were also updated in regard to infectious diseases, viral diseases or similar terms, making it a difficult space to navigate - especially for those with no existing regulatory tracking solutions in place.
Over the past 9 months Libryo has tracked thousands of legal updates on dozens of sources in relation to Coronavirus . A staggering 1,238 legal updates were drafted and the Libryo Platform determined that 1,095 updates could have implications for subscribers to the solution - providing only relevant notifications to the businesses that signed up instantly about the new or updated regulation! 🎉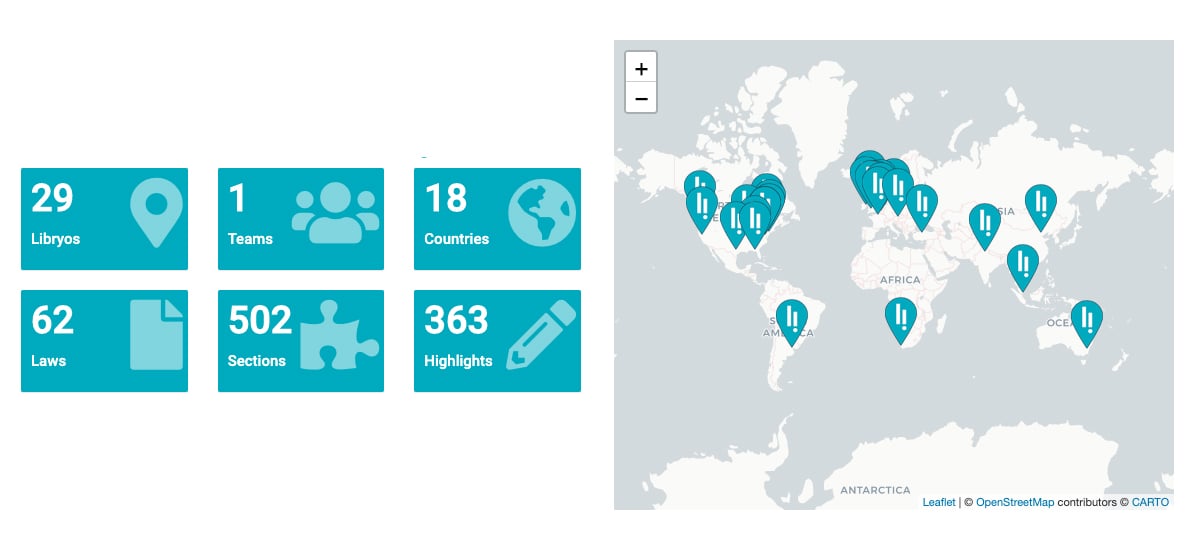 The comments and feedback have been wonderful to hear:
"I only use source documents at this time of fake news. All documents here can be trusted for input for major decisions."

"It is a great tool. Well done"

"Thanks for the support - it has been particularly useful for our roles as employer, landlord, and clinic operator."
We're very proud of the tracker's achievements and the monumental team effort behind the scenes - but as a free service it's time to bring it to a close as companies start to find their feet again and look towards rolling out vaccinations. This year has proven a few things to us:
Law is complex to manage, virus or no virus - and having a regulatory tracking solution can only be a good thing for your business.

The adoption of cloud based technology has accelerated this year. It has equipped teams to work remotely and the legal sector in particular has had to put its tech skates on, and embrace legaltech solutions to keep the justice system running and keep people safe.

Keeping your work environments safe is imperative. The better you are at this, the easier you can continue running your business and deal with unforeseen challenges.
Stay on top of all your legal requirements. Check out Libryo's full solution today.