Renewable energy is front and centre on the global stage right now. As acknowledgment of climate change grows, so does the need for cleaner, greener methods of sourcing energy. Despite the global economic slump that came with the coronavirus pandemic in 2020, according to the International Energy Agency (IEA), renewable energy capacity has increased by more than 45% since 2019.
In many major countries, there are huge movements in the development of the renewable energy sector. China is striving to be carbon neutral by 2060. The USA is laying down plans to make their energy sector 'carbon-free' by 2035. The UK and Norway now produce a large share of their electricity from offshore wind-farms. The list goes on.
With the expansion of this sector, there arises new legislation, regulations and standards to be followed to ensure legal compliance and good practice. A lot of this is new territory, so managing these changes is easier said than done, especially when the expansion of the renewable energy sector has more and more unforeseen impacts every day.
We spoke to David Rodriguez, the O&M Health, Safety, Security & Environment Advisor at Scatec Latin America. David, who lives in Honduras, gave us his perspective on the operational and compliance challenges and opportunities facing the renewable energy sector in 2021.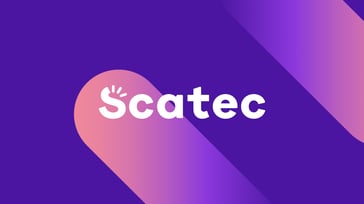 Q: Tell us a bit about the energy industry. What are some of the current core trends and strategic objectives?
A: Scatec has been in operation for about 14 years, since the need for renewable energy has gained importance and relevance due to global warming and climate change. There is also existing pressure from governments and the private sector to move towards cleaner options for energy. We need to move to these greener options for our planet's preservation and to sustain our future. This will always be a core trend in the renewable energy sector. In Scatec's context, we have been concentrating on providing these energy options particularly in developing countries such as Malaysia, Brazil, Argentina, South Africa and more. Scatec recently acquired SN power which meant our operations expanded from solar energy to wind and hydro-energy too. This meant we had to adjust operations accordingly. In a nutshell, Scatec's key objective is improving our future, by making renewable energy readily available to people.
Q: How do you think the industry will change in the next few years?
A: The industry is rapidly growing and the next 5 years does not promise anything different. This is made more apparent by highly populated countries like China and India making huge strides in creating renewable energy infrastructure and technology. The Paris Agreement is another example of the industry's trajectory and the increase of external pressures coming from governments. Support is rising and bound to increase as NGOs, institutions and the general public's demand for clean energy becomes more apparent. In 5 years, there will no doubt be cleaner options and an increased market share in the broader energy industry.
Q: How (if at all) has the industry changed due to the Covid-19 pandemic?
A: In Honduras, at the initial start of the lockdown, the solar industry was put on pause and priority was given to alternative energy producers. The demand for electricity was not as high since many different industries, nationally and globally, shut down. However, the energy sector was quite resilient to the pandemic. The demand for the industry didn't drop as significantly compared to others. We constantly need energy, even if the rest of the world is grinding to a halt. We need it in our hospitals and facilities to combat the pandemic. However, Coronavirus has also brought about increased support for green energy and climate change awareness. The shift in attitudes of the public is causing a knock-on effect to the energy sector, globally.
Q: How is your compliance team structured today to meet compliance objectives, and how do you think it will look in a few years time?
A: Scatec tends to have quite an ambitious outlook, as we are looking to expand our operations globally. With this expansion there is an increasing expectation from stakeholders across the board, but particularly expectations in adhering to legal requirements. New territories bring new jurisdictions and ways of operating. These differences need to be monitored and implemented carefully, to make sure the company remains compliant. Scatec is currently certified with ISO 14001 and 45001. This gives us an advantage but our compliance still needs to be managed closely. We have ambitious targets when it comes to sustainability since we are a renewable energy company and for example, someone could ask us: "How does your company contribute towards sustainability?" And actually we contribute a lot despite our operations having various environmental and social impacts. Of course not as much as a mine or an oil refinery, but we have a very good framework developed to manage our impacts in all of the various stages of our projects that we undertake. We have an ENS management system and it is efficient in identifying what our legal requirements are. However, we have operations worldwide and this means we need to identify what those new jurisdictions require of us. Using platforms like Libryo is a great help with this.
Q: Could we hear your thoughts on Energy Supplier compliance and the complexity of managing this on a site and multi jurisdictional site basis?
A : As we have ENS governance, it helps us assure that we have compliance measures in place, not only for Health and Safety, but in terms of environmental and social impacts such as human rights and labour requirements too. Part of our system is conducting second party audits, particularly when it comes to selecting suppliers, since it can influence the social impacts the company is having. An important part of compliance is working with the rest of the public to ensure they understand the positive impact our company is trying to achieve.
Q: What are some of the biggest challenges with opening up a new operational site?
A: With the development of the renewable energy sector, we are identifying new impacts that these operations and the expansion of these operations will have. In terms of land, there can be issues of land redistribution or biodiversity assessments. These could arise as a result of the clearing of land for construction. It can be difficult, since it can be misunderstood that the introduction of the new site is having a net bad effect on the environment. For example, some trees might have to be cleared in order to construct a new solar site. It is a difficult balance to find, but the bigger picture of climate change needs to be considered.
It is therefore important to educate people on renewable energy and how it contributes towards sustainable development. We must emphasise the positives, especially when it is so much easier to see the negatives.
A big challenge arises, particularly with solar energy, because after the construction phase, the solar facilities do not require that much human labour for day to day operating. It's tricky to find a balance between providing this clean energy that is far better for the environment, and also trying to support livelihoods and promoting sustainable development during the transition. It can be difficult to portray these advantages to a local community since job opportunities might be less than what an oil or gas company provides. This is a worldwide challenge.
Q: Have you seen an increase in the number of regulations specific to your industry coming into force recently?
A: There have been a lot of updates on the environmental legal framework, since most of this legislation was published decades ago, and factors in the energy industry have changed so drastically since then. With renewable energy gaining traction, the law has to change with it to make provisions for these new operations and procedures for producing energy. There are new standards to adhere to as new information is published from various energy agencies on good practice. Renewable energy is a new and emerging field for legislation. Not to mention that COVID-19 brought a huge increase in number of regulations on a local and global level. But new procedures had to be adopted and we had to adapt our operations accordingly.
Q: Do you recall seeing any consequences of non-compliance lately, yourselves, or peers in the industry?
A: Consequences can arise in the energy sector when you do not have good social management practices. For example, and we have seen that result in strikes and objections to a new site. People could have the opinion that these new facilities are taking land or destroying the local environment and vegetation. It becomes difficult to communicate the positives when there could be sensitive issues to others that are not correctly addressed with proper social management.
Thank you for sharing your thoughts and insights with us David! 👏
To learn more about how Libryo is helping Energy Suppliers click here.