In the past year the Covid-19 pandemic has torn across many major industries and left in its wake a realisation that many different procedures and protocols need to be adapted for the "new normal." These changes could not be more apparent than in the mining sector, as it has definitely not been spared from the adverse effects that the pandemic has brought.
Across all mines, new methods had to be introduced to ensure that social distancing is maintained to curb the spread of the virus. A mass outbreak on a mining site could spell a temporary disaster, as operations would have to grind to a halt. With this in mind, it is maybe no surprise that many companies are now implementing more remote operations of their sites through an increased use of technology, in both mining machinery and equipment. If anything, these changes were inevitable, due to the advancement of technology and the natural evolution of job roles to meet global trends.
However, it definitely feels as if the pandemic is increasing the rate and urgency with which these new procedures are adopted and this can bring extra challenges along the way. For example, a push towards more remote operation of sites can naturally cause employees to question their own job security and become resistant to change. Such unpredictable times can really stress the importance of having a solid compliance structure in place, to ensure operation within the law and to meet the best interests of all parties involved.

We spoke to John Louw, Superintendent of Management Systems at Assmang Iron Ore. John gave us his perspective on the operational and compliance challenges facing them and the mining industry in 2021.
Q: How do you think the industry will change over the next 5 years?
A: We are starting to move people towards remote operation of the machinery. There is a lot of testing on different equipment to enable this remote operation. Some mining companies are also operating their machinery from a control room, which seems to be a new way forward. Digital and technological advancements are about to boom in South Africa and this paves the way forward for operations in the mining industry.
Q: How (if at all) have these changed since the Covid-19 pandemic?
A: There have been many challenges that arose due to Covid-19 in our daily operations. Managing staff numbers has been difficult and we often have to operate with skeleton staff to ensure social distancing practices. In addition to this, when personnel have tested positive for the virus, it means we have to restructure our team. These issues can interrupt the flow of productivity. However, if an employee is able to work from home, that is a great benefit because it allows for procedures to be completed without risking the health of the rest of the team. This is not something that happened before the pandemic. Prior to this, we all worked on the mine. Covid has forced us to look to technology as a means to continue our operations. There is also a greater degree of urgency towards this now.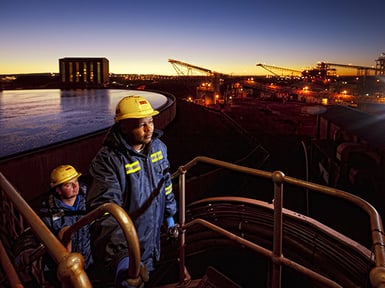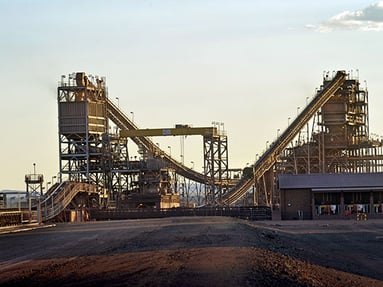 Q: What are the typical challenges that you face with the establishment, management or implementation of a mining site?
A: The biggest challenge that has started to pop up is due to increased remote operation. Objections can arise especially from a unionised point of view. There is a fear from personnel of how this will affect their job security. There is concern that less employees will be needed to continue operations in this new environment. With a control room, some people may worry where their operating role and job lies. The challenge is therefore going to be providing clarity to the team on the way forward and how we plan to operate through these difficult times.
Q: How is your compliance team structured today to meet compliance objectives, and how do you think it will look in a few years time?
A: We have a document management system to keep track of our ISO certifications, so that our documentation is updated and kept in line with these standards. We are currently certified with ISO 9001:2015 Quality Management, ISO 14001:2015 Environmental Management and ISO 45001:2018 Occupational Health and Safety. We also use Isometrix, a non-conformance reporting system (and partners of Libryo), which I am responsible for implementing. I also coordinate the internal auditing process, during which we make use of an electronic SharePoint system and this is revised every 3 years. Furthermore, we are moving to get any and all legal appointments on the SharePoint. Libryo is a really useful tool to use alongside our system, since it lets us review regulations and stay on top of legal updates that pertain to us. We also have a legal consultant that comes into the mine 3 times a month. They are responsible for communicating with and training our management staff, whether it is legal awareness or legal liability training. This allows the consultant to conduct an overall assessment to make sure we are operating within our compliance structure.
Thank you for sharing your thoughts and insights with us John! 👏
To learn more about how Libryo is helping Mining companies click here.