Garth Watson, Chief Legal Officer and Peter Flynn, Chief Executive Officer of Libryo, a legal technology company used by global corporations to know and comply with regulation, are participating in a cycling Guinness World Record attempt that raises awareness of modern day slavery.
They will join Gordon Miller of Barnet, Herts, who is embarking on an approximately 1,000-mile bike ride around England this September to set the record for "the largest GPS drawing by bicycle (individual)". The route he will cycle will spell "end modern slavery".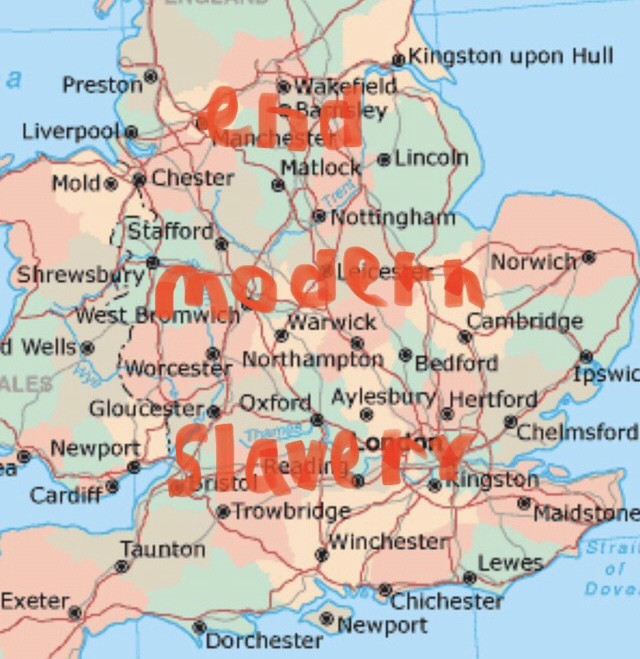 Miller says: "I'm free to cycle but millions of people aren't. They're trapped in modern day slavery. It's an under-reported crime that affects thousands in the UK and millions worldwide that needs a light shining on it."

Watson added, "It's wrong that victims of modern slavery, many of them children, are trapped against their will doing unimaginable things in the sex trade, and working to reduce the costs of goods we buy with a simple click, goods that otherwise would cost much more. We're proud to support this record attempt."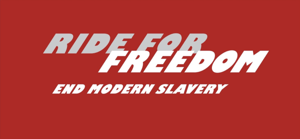 #RideForFreedom2020 will begin today in Manchester. On 1 October 2020, Watson, Flynn and Miller will cycle the letter R from Henley-on-Thames to Great Hampden and schedules permitting, the letter Y the next day which will end the record breaking attempt in central London.
The ride will criss-cross England on pre-planned GPS routes. The word 'end' spans Manchester, Sheffield and Rotherham. 'Modern' takes him from Ludlow to Peterborough via Birmingham. 'Slavery' starts in Bristol and ends in London via Oxfordshire and the home counties.
"The idea both to spell and cycle the words "end modern slavery" came to me on one of my many training bike rides," says Miller. "That was the easy part! Actually mapping them took quite a few hours."
The routes have been approved by the Guinness World Records verification team. During the ride Miller will have to GPS track and submit the daily routes, take photos as evidence, and complete a log book.
On completion of his record-breaking ride, there will be a two-week period for everything to be verified. Then, Miller will be officially recognised as a Guinness World Records record for "the largest GPS drawing by bicycle (individual)".
Miller estimates he will have cycled more than 6,000 kilometres this year during training in the lead up to the Guinness World Record attempt. In preparation, over the last three months, he's increased his training to approximately 1,000 kilometres each month.
He has been supported by bike manufacturer Orbea and kit supplier KitBrix, for both of whom he is a Brand Ambassador, and sponsored by companies including Ardea International, Fresca Group, Libryo, Lowery, Marshalls Plc, Smarter Technologies, SOAS and Sustain Worldwide.
"I'm delighted to be associated with these purpose-driven companies," says Miller. "Their support has enabled the ride to go ahead by underwriting the administrative, logistical and marketing costs to raise awareness to end modern slavery."

"Seeing an end to modern slavery in my lifetime is a personal passion of mine, and I am delighted that Libryo can support Gordon and the Ride for Freedom in this way," said Flynn. "It's also great fun to be part of a Guinness World Record attempt, and this initiative aligns nicely with Libryo's foundational principles."
The 1,000-mile will be a challenge but Miller is confident he will achieve the Guinness World Record. Last October, he cycled almost 600 miles in 10 days to raise funds for two charities, Hope for Justice and Unseen, who support survivors of modern slavery.
"There's no doubt last year's ride has given me the belief I can go further this time," he says. "The bottom line is if by setting a Guinness World Record I can raise awareness of modern slavery that will be something of which I will be very proud."
---
For further information about #RideForFreedom2020 visit https://bit.ly/2SKIlPZ
Gordon Miller is available for an interview. To arrange to speak with him, contact Karen@SustainWorldwide.com
🏆 Fact file
Status: official Guinness World Record attempt "the largest GPS drawing by bicycle (individual)".
Purpose: to raise awareness of modern slavery that affects thousands in the UK and more than 45 million children, women and men worldwide
Dates: 16 September-2 October 2019
Duration: 13 cycling days
Length: ~1,600km (~1,000 miles)
Organiser: Gordon Miller, CEO

Sustain Worldwide

Participants: ~20 cyclists, riding one or more of the stages
Corporate sponsors: Ardea International, FoodCell, Fresca Group, Libryo, Lowery, Marshalls Plc, Smarter Technologies, SOAS and Sustain Worldwide
Bike partner: Orbea
Kit partner: KitBrix
Jerseys manufacturer: Presca Teamwear – each one is made from 6 recycled plastic bottles
Hashtag: #RideForFreedom2020