Libryo Assess is a natural next step for the existing regulatory tracking platform built by Libryo.
The Requirements module and Updates module currently answer the questions:
What are my legal requirements?
Are my legal requirements up to date?
And now we're excited to have a solution that goes another step further to answer:
What do I need to do in order to comply with the law?
Am I compliant with my legal requirements?
What is my current risk level?
It's better to budget for compliance
The consequences of non-compliance are steep, in some cases resulting in reputational damage, site closures, imprisonment and heavy fines. Check out our 'Weighing up compliance vs. non-compliance' infographic to see why it's better to budget for compliance, than risking the consequences of non-compliance. So Libryo's product development team has been hard at work building a "light GRC" module that complements our existing platform and features.
Libryo Assess helps risk, compliance and legal professionals quickly see their current risk level and understand the next steps needed in order to remain compliant with the law. The Assess module gives an organization global visibility of its compliance status across each of their operations in a single dashboard. This means senior management can remain confident that their business is in adherence with the law or prioritize resources to help any sites at a higher risk level and work towards compliance quicker.
What does Libryo Assess do?
Know your risk level and compliance status anywhere
The Assess Dashboard is updated in real-time by the user to reflect your current risk level and compliance status at your chosen site.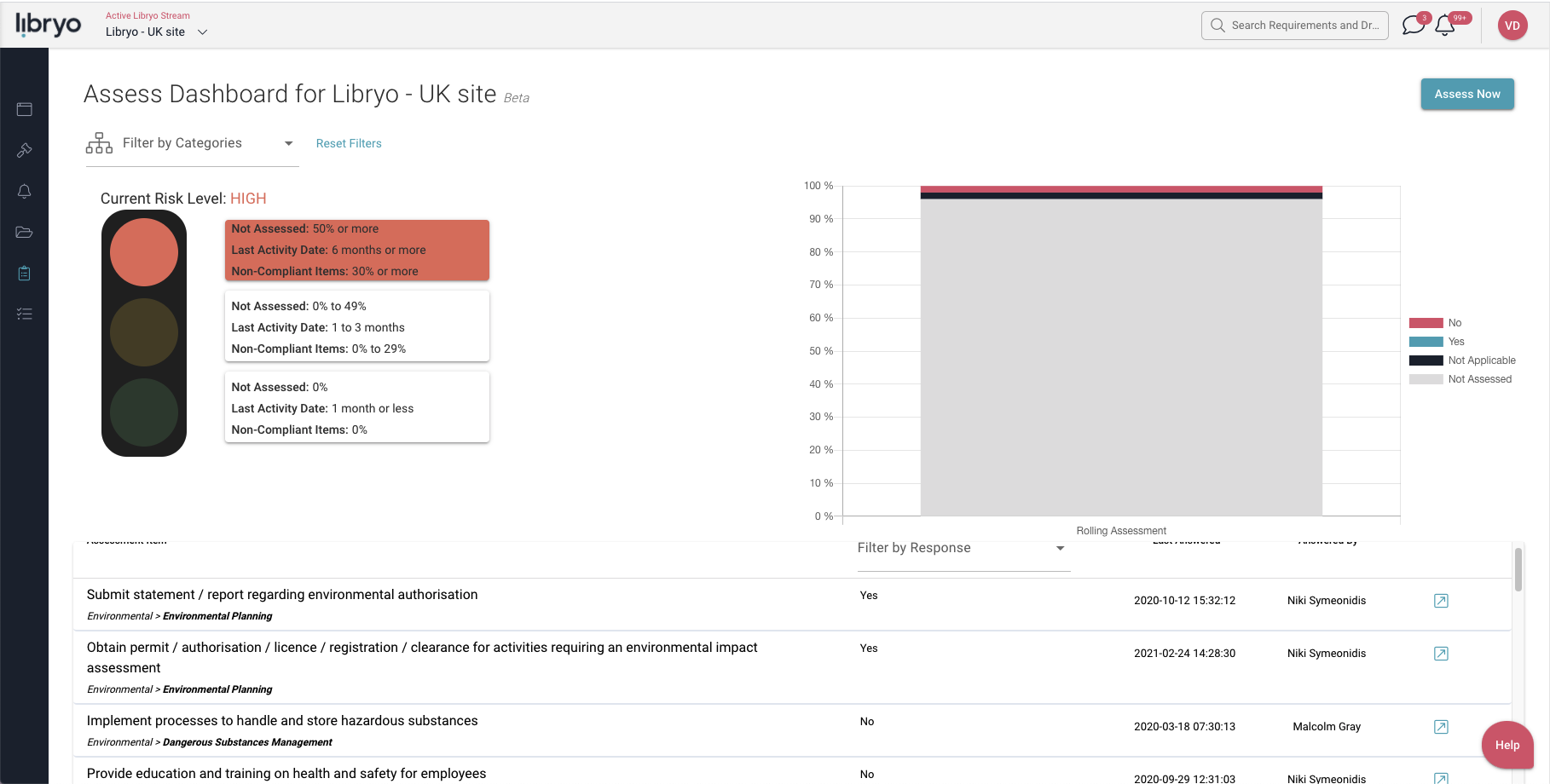 Complete rolling self assessments anytime
The law isn't static, so your assessments shouldn't be either. You can update your responses to assessment items at any time, to ensure up-to-date compliance.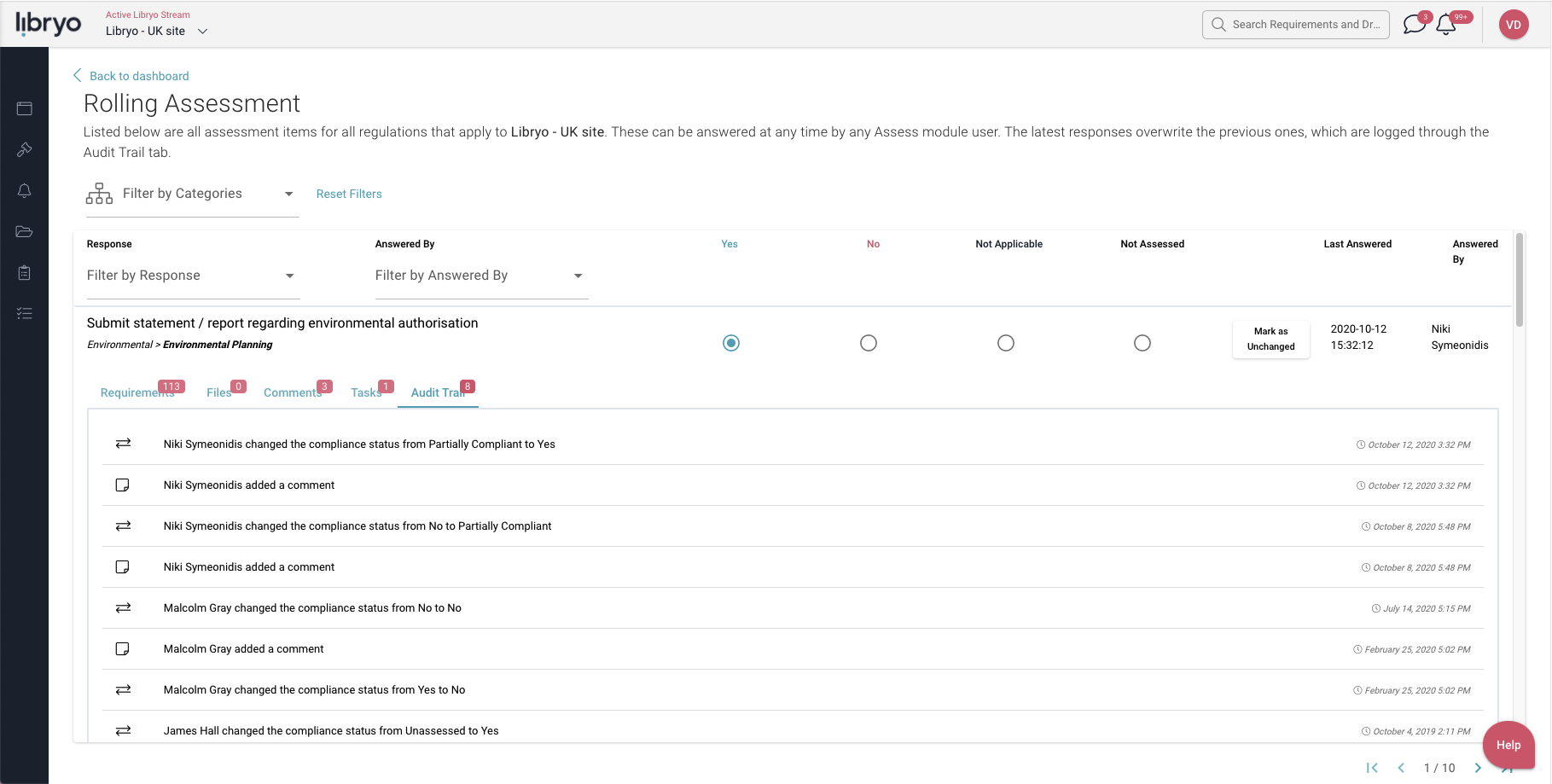 Collaborate in teams and assign tasks
It's easy to assign tasks, make comments and collaborate with teammates in relation to specific legal requirements and assessment items.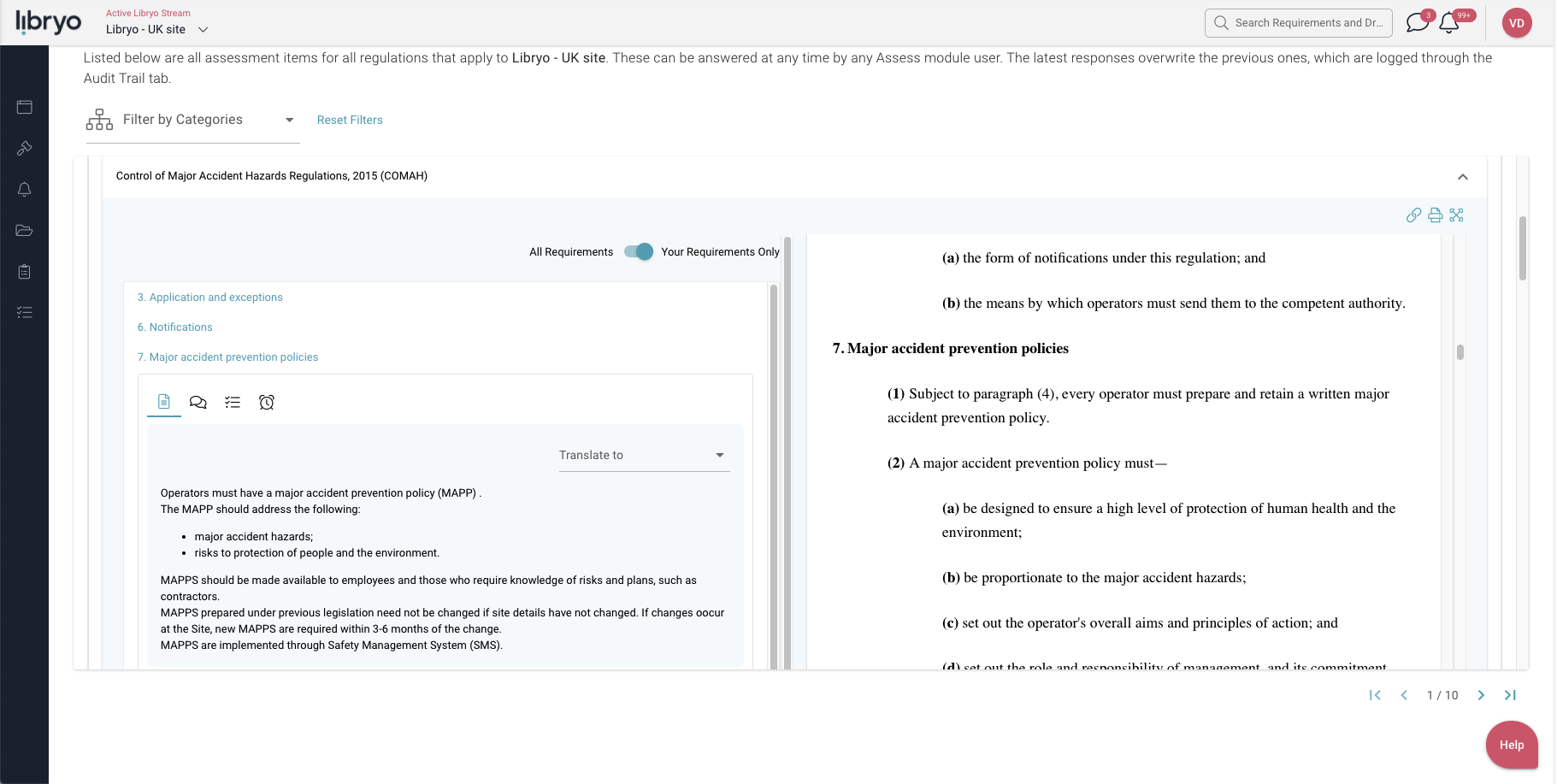 Attach documents and see audit trails
Documents can be uploaded to support and evidence your response in relation to an assessment item. Any changes in status are recorded live in an audit trail.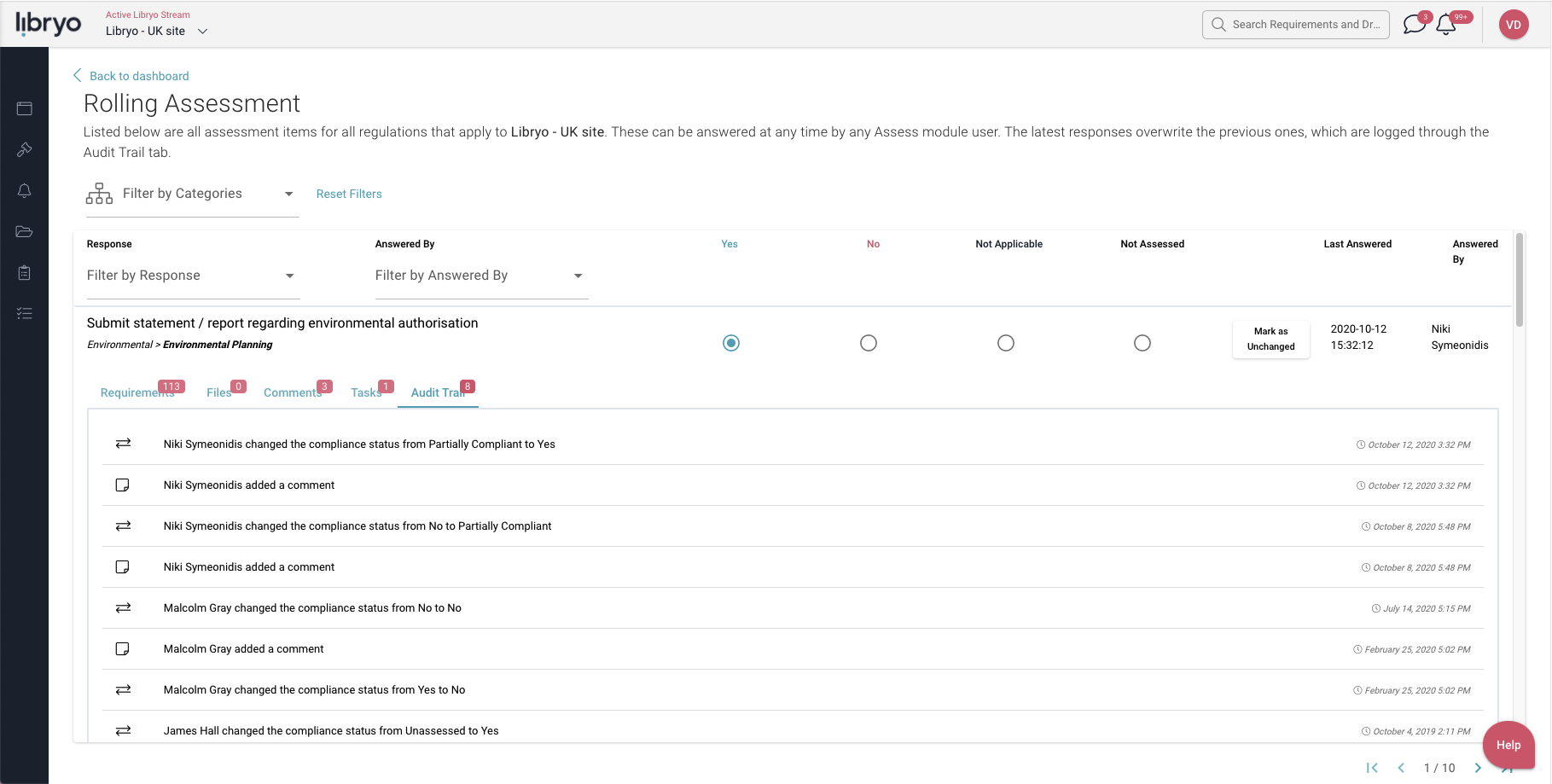 The Assess module is one step closer to realising our company mission:
"We see a world where anyone can know what the law requires of them, and others, to achieve environmental, social and financial justice."
To request a demonstration of Libryo and the Assess module, please get in touch below.