The first thing I need to say is, I'm not a legal professional. In fact, I know very little about the complex world of legislation. There is so much law out there across so many domains, multiple jurisdictions and, to top it all off, it's changing constantly.
As a long standing Simpsons fan, I've always enjoyed and loved Homer Simpson's relationship with his place of work.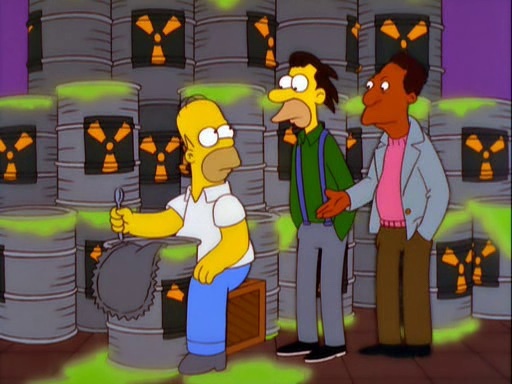 In the world of Homer, he has no idea about the dangers or legal ramifications of his actions; why should he? After all Homer is a yellow superhero most of us love!
However, the need to comply with the law is something that no company or individual is exempt from.
We believe that ticking a box just to pass management system standard certification audits isn't enough (eg ISO 14001 for enviromnet or ISO 45001 for health & safety). We want our users to have 100% confidence that they know the exact law they need to comply with!
So, how do you become certain that you comply with the law?
In one of our previous blog posts, we mentioned that the three main aspects of legal compliance are; knowing what laws need to be complied with, implementing systems to manage the process of compliance, and then actually doing the stuff to comply.
Introducing Libryo: a place and context-specific tool to overcome the first two steps of ensuring compliance.
Libryo is designed for non-lawyers and lawyers alike:


A Libryo's (including legal registers) serve up only the precise law that applies to each of your company's specific sites and activities

We provide plain language summaries of "your law", per section

Our platform includes search by topic/tags which makes the system incredibly easy to use

You never have to worry about missing any legal updates, we have it covered

We integrate seamlessly with Audit and Risk management and reporting software

Get the job done.
If only we could have helped Homer!
Still have more questions about your compliance?