Since the launch in 2020, the CleanChain Compliance module has received overwhelming support, with businesses across the globe relying on the technology to keep them ahead of constantly changing regulations.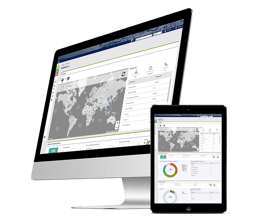 London, April 14, 2021 – Over the last six months CleanChain, in partnership with Libryo, has delivered over 600 law amendments, 40,000 section changes and an estimated 6,500 highlights across four countries to hundreds of license holders. Making it easier for brands and suppliers to understand their federal, regional, legal and regulatory obligations, create action plans for compliance, and keep track of multiple facilities.
Now more than ever, it is imperative that businesses have the tools to keep operating within—and ahead of—environmental, health, and occupational safety compliance obligations.
"With global supply chains across many industries still reeling from the impact of the COVID-19 pandemic coupled with the increasing focus on sustainability criteria, we are seeing an exponential increase in the laws being put in place to tackle these issues." Daniel Murray, Commercial Director, Technology, CleanChain.
"Libryo is excited to be working with CleanChain in offering this unique compliance module to the market. We see this as an extraordinary opportunity to support an important industry in achieving its stated goal of sustainable growth, seeking to comply with growing regulatory requirements and the expectations of its many stakeholders." Malcolm Gray, Cofounder, Libryo
By integrating Libryo's vast library of more than 30,000 legal registers within CleanChain's comprehensive management software, this unique partnership is transforming the regulatory environment within retail supply chains.
Download our brochure to learn more about the solution.
---
About CleanChain
CleanChain is an award-winning environmental software solution providing a secure, central solution for suppliers to more effectively run their businesses and be rewarded for doing so. It also gives brands the means to engage with their supply chain, and gain visibility and insight into their environmental and social practices throughout their supply chain. CleanChain is part of ADEC Innovations, an organisation that advances sustainable practices globally, helping businesses grow and operate by seamlessly delivering fully integrated, cost-effective consulting, data management, and software solutions. ADEC Innovations helps clients save time, reduce costs, optimise resource use, and drive operational efficiencies in a world where sustainability matters.
About Libryo
Libryo is an automated, cloud-based platform that helps organisations know the law that applies to their business, in every jurisdiction. Law is poorly organised, changes regularly, it's not searchable and is written in complicated phrases. Libryo makes it easier to know the law by filtering, configuring and tracking unique legal registers, enabling people to quickly navigate regulatory complexity with clarity and certainty. Founded in 2016 with headquarters in London, Libryo operates all over the world helping over 14,000 users across 400+ organisations. Libryo - now you know. libryo.com
Media Contacts
For CleanChain
Deana Jardim - deana.jardim@adec-innovations.com
For Libryo
Vicky Daley - vicky.daley@libryo.com